How This Website Came About…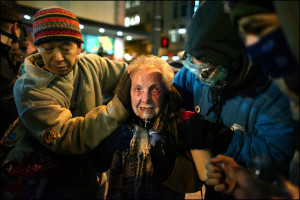 Seattlepi.com has the unbelievable photo.On November 15, 2011, I saw on the evening news a photo of an 84 year old woman who had been pepper sprayed at a Seattle Occupy protest.  The image was painful look at.  It so upset me that I immediately went online to find out more.  The photos of the incident were horrific, but what I discovered about the woman both touched and delighted me.  Below is a reprint of the article that inspired me to create this website. When she got home that night she emailed the following to TheStranger.com…
Dorli Rainey, 84, Pepper Sprayed by SPD at Occupy Seattle Protest
Dorli Rainey, a longtime liberal activist who moved here from Austria in 1956, also sent us this email explaining how it happened:
Something funny happened on my way to a transportation meeting in Northgate. As I got off the bus at 3rd and Pine I heard helicopters above. Knowing that the problems of New York would certainly precipitate action by Occupy Seattle, I thought I better check it out. Especially since only yesterday the City Government made a grandiose gesture to protect free speech. Well free speech does have its limits as I found out as the cops shoved their bicycles into the crowd and simultaneously pepper sprayed the so captured protesters. If it had not been for my Hero (Iraq Vet Caleb) I would have been down on the ground and trampled. This is what democracy looks like. It certainly left an impression on the people who rode the No. 1 bus home with me. In the women's movement there were signs which said: "Screw us and we multiply."
Ms. Rainey, you are a civic treasure.
"Screw us and we multiply."
It is a phrase I hadn't heard in years.  Ms. Rainey choosing to end her recount of events with such strong (and strangely hopeful) words, put a smile on my face, a tear in my eye, and made me want to learn more about her.
So, as a web designer, I decided to create a website to chronicle everything I could find. I immediately went to buy the domain name ScrewUsAndWeMultiply.com and, to my shock, found it had been purchased just 2 hours before!  So, I purchased the .net and put up a website as a tribute to this marvelous lady.  In early 2015 the .com became available and I moved the site here.
Full Disclosure: I have never met or spoken with Ms. Rainey.  In fact, I live 3,000 miles from her.  Yet she has touched my heart.  It is my hope that, in this small way, I can promote the work and beliefs of this courageous and inspirational woman who gives me hope.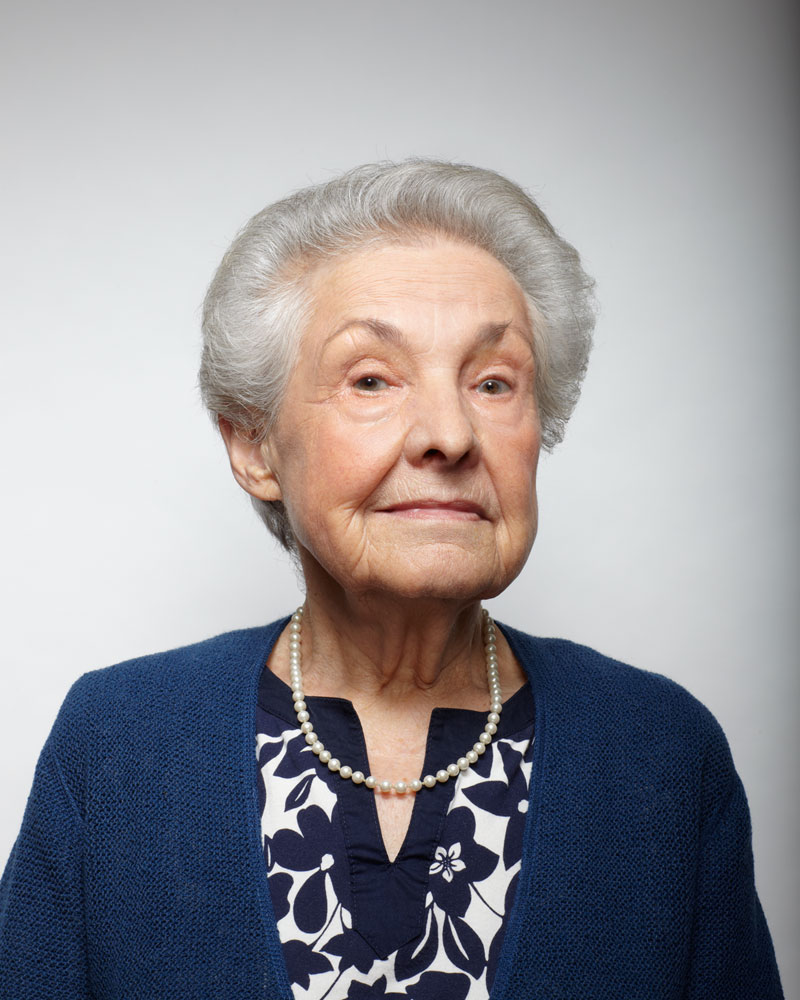 Incoming search terms:
ATributetoDorliRainey|ATributetoDorliRainey
Summary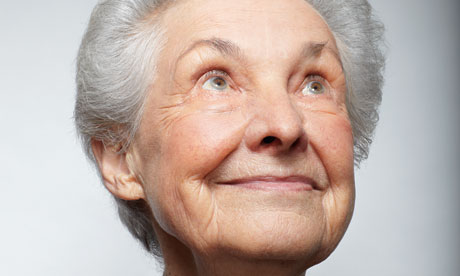 Article Name
A tribute to Dorli Rainey
Description
This website is a tribute to Dorli Rainey, a longtime liberal activist, who moved to the United States from Austria in 1956. Ms. Rainey, at age 84, was pepper sprayed by police during an incident at a 2011 Seattle Occupy protest.
Author
Trishah Dee Woolley, M.A.